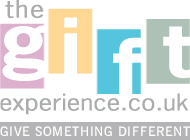 The Gift Experience website is currently being upgraded...
Thanks for visiting us, we are currently upgrading our website, and will be back again shortly.
We apologise for any inconvenience that this may cause, please come back soon for lots of exciting new gift ideas.
If you have any queries during this time, please call us on 01691 624170.