Personalised Anniversary Cards - Our Anniversary
Wedding anniversary cards – personalise with a name, date and number. Celebrate a special occasion.
Personalised Anniversary Cards – Given with a gift, or lovingly on their own
Make their anniversary extra special this year by giving them a unique card to celebrate all those years of love and devotion.
Personalised wedding anniversary cards
Whether you're looking for your other half, mum and dad, grandparents or friends, our range of beautiful cards will help you deliver a personal message to show them how much you care.
With over 250 designs our personalised anniversary cards can help you create a special message for any year.
So if they're newlyweds celebrating their paper wedding anniversary or they're revelling at reaching their silver, pearl or even golden anniversary, our cards can be made to fit for them.
Our selection of personalised anniversary cards can also help you to create any type of card; from a romantic one that will make you giggle to something more traditional. Whatever card you chose it will highlight a unique relationship.
Anniversaries are such an important celebration to share with family and friends so make sure that whether you give your card with an anniversary gift or lovingly on its own, you make it personal.
How to create your personalised anniversary card
Choose the design that you love the most and then add your personalisation – on almost all of our personalised anniversary cards you can change the names, date and number as well as being able to add a photograph!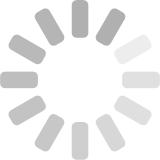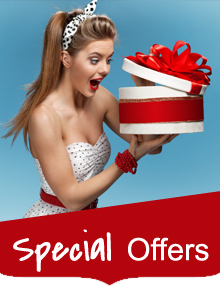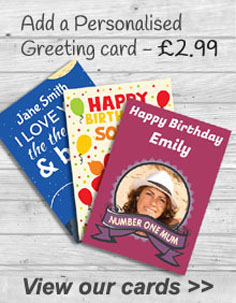 Do You Need Help?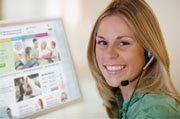 Contact our award winning Customer Services Team to help you with any aspect of your order.

Contact Info...