Warning! Stag nights are not for the fainthearted. And if you soon to be married, then do believe, that come dawn, that cold, naked form chained to the lamp post at the corner of the street, could be you.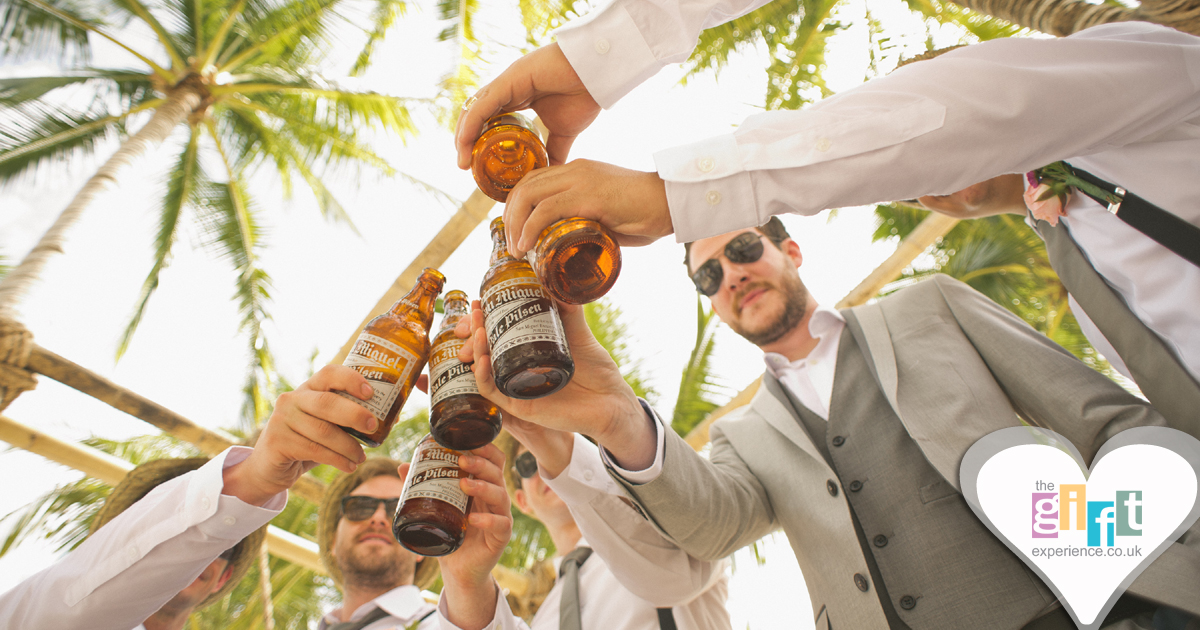 This somewhat perturbing fact aside, every man who has more than a gram of social fibre in his body will want to large it up with the lads before he gets spliced. Fact.
Why? Because Stag Nights symbolise the last crumbs of freedom. And if that isn't worth celebrating, you might as well give up the ghost and curl up and die, right now.
The latest trend is to pack one's overnight bags and prepare for the campaign in foreign territory – European cities such as Prague and Krakow being particularly popular rutting grounds (and, in the latter case, cheap, thanks to the Polish Zloti).
If you are planning a stag do of your own in the near future, you will want to tackle it like a military operation. An itinery is recommended ('0900, arrive'. '0905, Hit the bar', '1400, paintballing, etc.).
Stag Night T-Shirts are standard issue. In fact, not just you, the star of the show, but the whole posse, must, but must, have one. Sulky stags are not a good look.
Witty slogans on said T-Shirts are very much the order of the day. Why not let your imagination do the talking, and come up with one of your own? Decent ideas on a postcard, puhlese.
Naturally, the stag – the emblem of full-blooded male testosterone, is the key symbol for this most celebrated of occasions. For this reason, images of said antlered beasts are a must for any self-respecting groom and his herd.
Stag T-Shirts are arguably the best way to dress in readiness for those stag-at-bay impressions. They have the added advantage of letting the ladies know, in no uncertain terms, that you are ready for action!).
Disagree? Stag do's are strictly for the boys? Point taken. Yet, the spirit of fun is made for sharing, yes?
Basically, we're talking, party with a capital 'P'.
Sporting grooms might prefer a golfing weekend stag do. It's your call. Your stag do gives you the chance to spend quality time with the boys before the responsibilities of married life take their place.
Only joking, guys.
Enjoy!
Browse our selection of Stag Night Gifts from The Gift Experience.
Save
Save
Save
Save
Save