We've recently started creating a series of guides featuring our Top 10 Gifts for several occasions, including the Top 10 Wedding Gifts for 2013.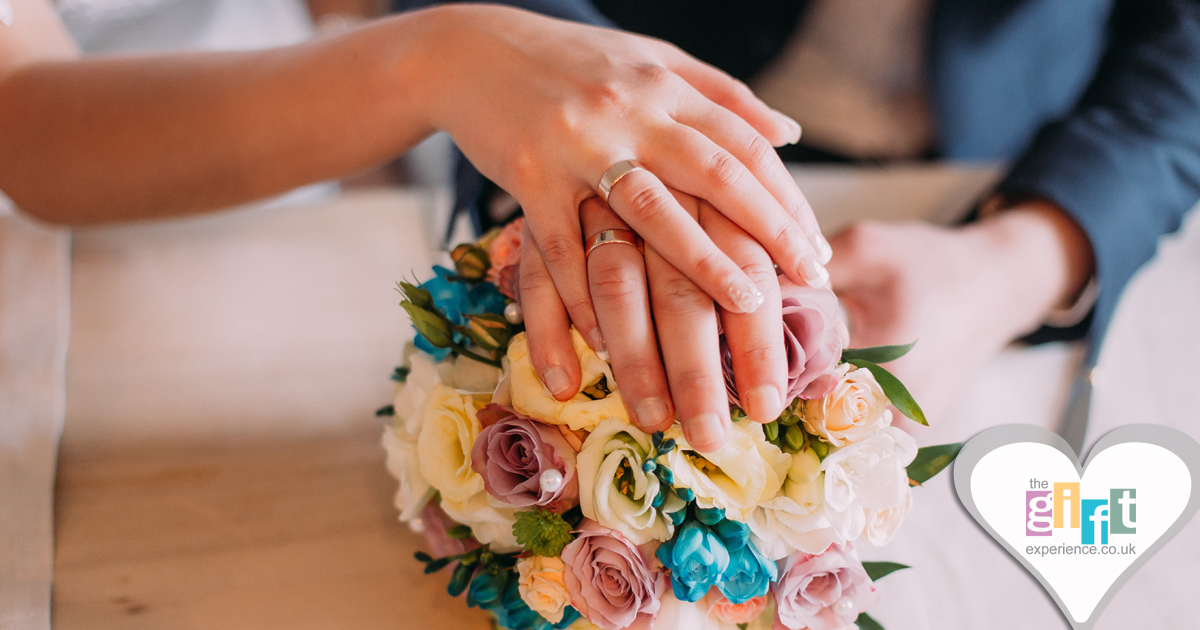 We're now fully entrenched within wedding season, when many loving couples take their next step towards a lifetime of happiness together.
From dealing with thousands of customers over the years we know it can be really difficult finding the perfect gift, especially when your friends may have gone through the stress of trying to organise their wedding.
We therefore decided to take an element of the difficulty of choosing the right gift, or browsing through hundreds and hundreds of gifts away from you, by highlighting our most popular, unique and stunning gifts.
Here's our (personal favourite) Top 10 Wedding Gifts for 2013:
10th. Wedding Day Keepsake - £19.99
Give this gorgeous keepsake to the Bride and Groom on their Wedding day as a special memento of the magical occasion. With a love heart design and a personal message it's sure to be a well cherished keepsake item.
The glass has a jade tint and is engraved on the front with the words WEDDING DAY at the bottom with your personal message engraved in the middle of the keepsake.
9th. Personalised Mr and Mrs Mugs - £15.99
This pair of Mr and Mrs Mugs makes a wonderful gift for a newlywed couple or a couple celebrating a special anniversary.
The mugs are personalised with the couple's surname with either Mr or Mrs above it and a red heart below. The reverse of the mug is personalised with your own special message such as the date of the wedding or a loving message of congratulations.
8th. Personalised Wedding Photo Album - Bride & Groom Design - £24.99
The album features a Bride and Groom on the front, there is a cut out space where her dress is and you can feel the material of the dress. The veil is made from an organza material and is attached to the album with a simple handmade rose.
We personalise the album with a silver metal plaque which is engraved with up to 2 lines of 25 characters and perfect for putting your own personal touch into the album.
7th. Pair Of Engraved Cut Crystal Whisky Tumblers - £34.90
Do you know someone who loves a tipple? This pair of beautiful cut crystal whisky tumblers will make the ideal gift. Presented in a silk lined gift box you can personalise them with your own message of up to 60 characters. A lovely way to remember a wedding day and a gift that they're sure to say cheers for.
6th. Personalised Handmade Wedding Day Print - £24.99
Set within a lovely cream mount the print will say Mr & Mrs and then their surname, the date of the wedding and the location of the wedding. What truly makes this gorgeous picture stand out are the handmade wedding outfits in the middle. Both the wedding dress and the man's suit are handmade with textured mulberry paper and the wedding dress is highlighted with a stunning cream brocade.
5th. Personalised Wedding Memory Box - £19.99
The gorgeous box is personalised with the recipient's surname in large light grey craft foam letters with the words Mr and Mrs above. The box has a personalised plaque on the front which is printed with the date of the wedding, where it has taken place and who the memory box is from. The personalised plaque is mounted in a colour coordinating craft foam frame which is embellished with a top hat and wedding cake decoration.
4th. Personalised Mr & Mrs Cut Crystal Wine Glasses - £34.90
This stunning pair of Cut Crystal Mr & Mrs Personalised Wine Glasses makes a perfect gift for the Bride and Groom on their wedding day. The deep cut crystal pattern and elegant stem exude quality. The surname is engraved just below the Mr and Mrs on each glass and then can be filled in with either a gold or silver colouring effect.
The perfect way to surprise the bride and groom, an anniversary couple or wine lovers, the glasses come in a beautiful silk lined presentation gift box.
3rd. Personalised Entwined Hearts Photo Frame - £22.95
There are only two words to describe this frame: Romantic and Beautiful. With the 3D effect waves down the side and across the top and with the two entwined hearts in the left hand corner this really is a very stunning frame. The hearts also have sparkling crystals in them which truly gives the frame an added dimension.
2nd. Engraved Mr & Mrs Photo Frame - £19.99
The top section of the frame is engraved with the words Mr & Mrs in a large font above the photograph. Below the photo we engrave your personal message over 2 lines with a maximum of 25 characters available on each line.
The frame has a simple yet stylish finish and would look stunning in any home. Its easel style stand makes it simple to display anywhere and it has a black velvet effect backing to add to the quality feel of the frame.
1st. With This Ring Figurine - £35.95

One of the most special moments in a couple's life captured in this stunning figurine.

With This Ring captures the moment when the ring is placed upon the lady's hand and immortalises the moment in a lovely bronze effect statue.

The perfect gift for a newlywed couple, a couple celebrating and engagement or maybe just for a special anniversary. The figurine features a man and a woman's hand as the man places the ring onto the woman's finger. It has a gorgeous bronze effect finish and would look stunning in any home.
We hope one of our picks has proved to be the perfect gift. If you still haven't found your ideal gift just yet you can view our complete list of Wedding Gifts, containing more than 500 potential presents.
You can even let us know what you think of any of our gifts, by providing a review after you've received any purchased items (we'll even give you 15% off a subsequent order for your trouble).
You may also know a couple celebrating many years of marriage, if so you may like our Top 10 Anniversary Gifts section, where we've again taken some of the stress of finding the perfect gift away from you, by selecting our personal favourites (don't worry though, you can still click here to view all of our Anniversary Gifts.
Finally, why not sign up to our regular newsletter below (where you'll receive regular offers, news and discount codes), and you can always follow us on Facebook, Twitter and Google+ to keep up-to-date with the very best from The Gift Experience.
Note: All prices listed are subject to change.