Delivery Options
Postage and Packaging
Our postage & packing rates are based upon weight:
As a guide most UK items are sent out as set out below.
Standard Delivery Royal Mail First Class
We now offer a Same Day Despatch for Non Personalised Items If you order by 3P.M. (Monday to Friday)
Items up to 3.5kg will be delivered by Royal Mail First Class.
Items over 3.5kg will be delivered by Courier.
All items for delivery outside the U.K. are sent by Airmail.
We reserve the right to send any parcel out by the best service possible.
Express UK Delivery (next day)
Orders placed before 2:30pm (Mon-Thu) with express delivery are guaranteed delivery for the next working day.
Please note: Unfortunately we cannot offer express delivery on all of our product range. The products excluded from express delivery are mainly Personalised Items, but there are many exceptions. If a product is available for express delivery this will be clearly indicated on the product page.
*Exceptions to Express Delivery
There are however a few exceptions to the acceptance of Express delivery terms. These are:
UK islands.
Northern Ireland.
Parts of the Scottish Highlands.
Parts of Scotland.
Many of our smaller products are dispatched via Royal Mail to the above areas and will still maintain the standard delivery status.
Personalised Products
We sell a wide selection of Personalised products. The Despatch Time is clearly stated against each product.
Delivery Address
As the majority of products will not go through the letterbox please try to ensure that someone is at the address given, if this is not possible, then put a delivery address, such as work or a relative's address into the shipping details where someone can receive the package.
Worldwide Delivery
All items for delivery outside the U.K. are sent by Airmail. Despatch times stated against each product are for the UK ONLY.
Charges and despatch times vary according to destination. And the following times need to be added to those quoted against each product, as those on the site are for UK delivery only.
EEC gifts will take a minimum 3-7 additional working days to arrive, to those quoted against each product.
Exact delivery charges will be displayed at the checkout - but ensure that you select the correct destination.
If you select the incorrect Postage destination we will contact you by email advising you that you will have to reorder, so that the item/s can be shipped.
Non Delivered Goods
If you do not receive an item then we reserve the right to ask you to wait 15 working days before we re-dispatch the item.
We also reserve the right to charge for re-delivery if the item was not collected or if a re-delivery is not arranged by you on receipt of a card from the courier or Royal Mail.
Gifts you've viewed
Gifts you have recently viewed on our site will be listed here.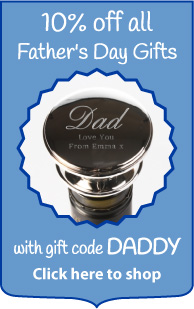 Do You Need Help?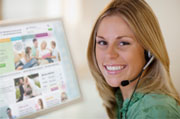 Contact our award winning Customer Services Team to help you with any aspect of your order.

Contact Info...