About Us
We welcome you to our Family Run website
Established in October 2003 The Gift Experience is a family run business, offering quality gifts for every occasion conceivable with a great emphasis on Customer Service.
In today's modern society trying to find a special gift can be a time consuming, tiring exercise and therefore The Gift Experience provides you with the opportunity to choose that special gift from the comfort of your own chair, sat in front of your computer or mobile device.
Perhaps that isn't a good thing, but then it saves you having to try to find a parking space, trawl around hot, busy shops, have doors swung in your face and be trampled by push-chairs!
After all, when you've completed your Internet shopping with us you can go for a lovely walk in the countryside because you'll have the time!
The Gift Experience is always on the look out for new and exciting products and always welcomes ideas from our customers or prospective customers. We are great believers in good customer service and deal with everything with a smile on our face and a spring in our step!
Being quick, efficient and helpful is our mission and we constantly strive to achieve this.
As well as a fantastic range of non-personalised products, we also offer an ever increasing range of gifts that can be personalised to suit your specific requirements and make that gift extra special.
Go ahead and have a good browse and enjoy your shopping experience with us.
Enjoy your experience with The Gift Experience.
Jenny and Trevor Pervin
Founders
Gifts you've viewed
Gifts you have recently viewed on our site will be listed here.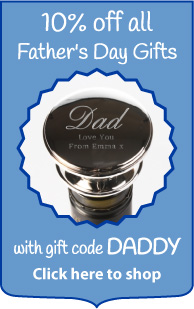 Do You Need Help?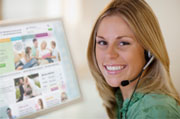 Contact our award winning Customer Services Team to help you with any aspect of your order.

Contact Info...