Awards

This page showcases awards we have won and the fantastic work we have done.
Business of the Year 2013



We are very proud to announce that we have been awarded for the Business of the Year the 2013 Chronicle Business Awards.


Read all about it HERE >>

Best Online Business 2013



We are very proud to announce that we won Best Online Business 2013 Chronicle Business Awards.




Business Awards 2012



The Gift Experience are celebrating a successful evening at the Oswestry & Border Chronicle Business Awards Ceremony in association with Oswestry Chamber of Commerce and hosted by The Lion Quays Resort on April 26 2012. Twenty-one companies were shortlisted for awards and the company entered two sections, Best Use of Digital Technology and a Customer Service Award. An independent panel of judges sat to determine the finalists from an entry of over 60 businesses from across the Region. Guest speaker at the awards was Malcolm Walker, the man who launched Iceland in Oswestry in 1970 and who recently completed a £1.45billion takeover of the company. He provided a very interesting insight into how he started and all the ups and downs along the way. Read all about the night here.

Best Use of Digital Technology - Winner

We are proud to announce that we won the category for Best Use of Digital Technology. This category was open to any company that has been trading for at least 12 months and can show how digital investment, either as a supplier or end user, has transformed the business. This might be a company where technology is the core activity or it might be an organisation where information systems have had a significant impact on efficiency and/or profitability. We decided to enter our Mobile Phone System that we developed to fit the modern smart phone and provide users with gifts on the go, it has proved hugely successful and has shown a massive increase over the past months.
Customer Service Award - Winner

We are also proud to announce that we won the Customer Service Award category. Businesses entering this category needed to illustrate their commitment to, and achievement of, outstanding customer service. Everything an organisation does to win, satisfy and retain customers was considered. We demonstrated our commitment by showing the daily procedures that we employ to ensure that the customer gets what they ordered. This was backed up by some of our many reviews that customers provide.

Advertiser Innovation Award



We are very proud to announce that we have been shortlisted for the Advertiser Innovation Award at this year's Performance Marketing Awards. (it is basically the Oscars of online marketing). The nomination was based on our QR Codes Campaign we launched last year (2011). We are very pleased with the results we have seen from using QR Codes, and look forward to developing the technology in the future.
Advertiser Innovation Award - Highly Commended

We are very happy to say that The Gift Experience and Webgains were Highly Commended in the Advertier Innovation Catergory at the recent A4U Awards for our Niche Sites Campaign. We were in a very competitive category with Argos and and Expedia, so being highly commended was a really good achievement for us.
Gifts you've viewed
Gifts you have recently viewed on our site will be listed here.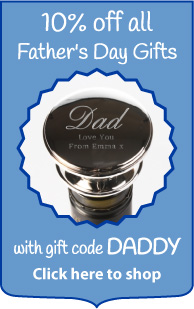 Do You Need Help?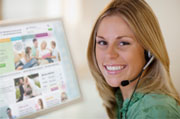 Contact our award winning Customer Services Team to help you with any aspect of your order.

Contact Info...